The Advantages of Dental Implants for Single Tooth Replacement
By Michael C. Fling, DDS on September 18, 2018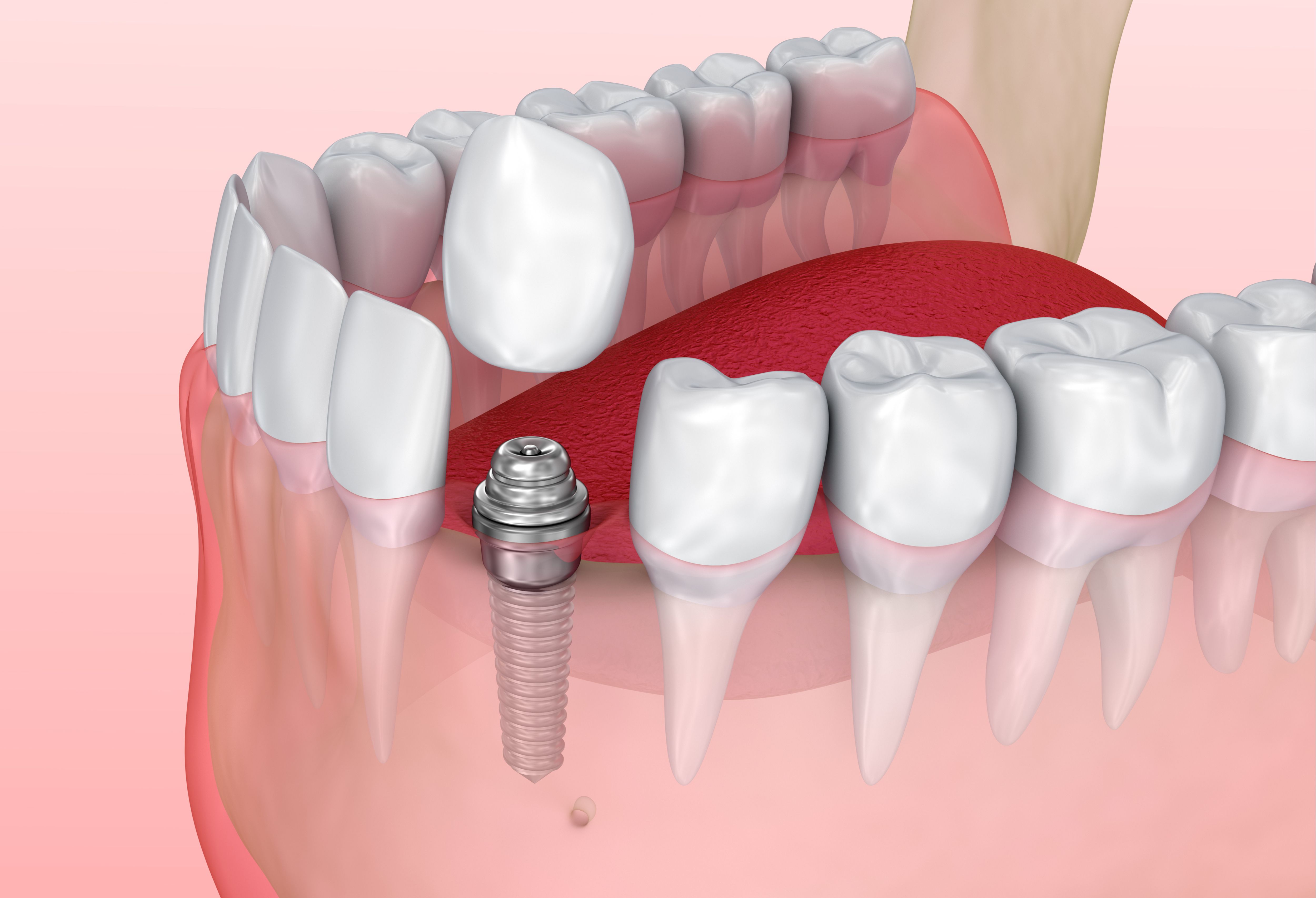 In recent years, dental implants have become the preferred method of tooth replacement. This technology involves embedding titanium posts into the jaw and attaching artificial teeth to them. Quite simply, restorations retained by dental implants mimic the function of natural teeth better than any other tooth replacement option.
It is for this reason, and many other dental implant benefits, that dental implants are recommended for anyone who has suffered tooth loss, even just one missing tooth. Dr. Michael Fling is proud to provide dental implants for single tooth replacement for his Oklahoma City, OK patients.
Dental Implants to Replace One Tooth?
There remains a widespread misconception that dental implants are only used to treat the loss of multiple teeth, or are not a good investment in treating a single missing tooth. The fact is that dental implants are a great option for any patient who has suffered tooth loss.
The process to replace a single missing tooth with dental implants is similar to replacing multiple missing teeth. Additionally, the many benefits are the same regardless of how many teeth are being replaced.
The Process to Replace Your Missing Tooth with an Implant
Replacing a single tooth with a dental implant is usually a three-stage process, including:
Placing the dental implant: During this oral surgery, a small portal is created in your jaw and a titanium post is inserted into it. Following this procedure, you will need to wait four to six months for the bone and implant post to fuse together. This process is called osseointegration.
Placing the abutment: After the osseointegration process is complete, the abutment will be placed. This device is attached to the implant and serves as a connecting point to your dental crown. Patents typically wait about two weeks between this step and receiving their crown.
Receiving your crown: At this final dental visit, your dental crown will be attached to the abutment and secured in place, typically using a screw-on approach.
Dental Implants vs. Dental Bridges
A dental bridge is the traditional method of replacing a single missing tooth. This treatment involves attaching dental crowns to the two teeth adjacent to the missing tooth. Between these two crowns is an attached artificial tooth that literally bridges the gap in your smile.
While single-tooth dental implant treatment takes more time and cost more when compared to a traditional bridge, this tooth replacement method boasts unique advantages. Many patients find implant-retained crowns well worth the investment for the following reasons:
Not having to alter the adjacent teeth to accommodate the crown
When properly cared for, dental implants are durable and can last a lifetime
Dental implants stimulate the jawbone to prevent jawbone deterioration and an aged look
Implant-retained crowns look and function like real teeth
Caring for your implant-retained crown is simple; floss and brush just as you would with natural teeth
Learn More Today
If you are missing a tooth, contact us to learn more about implant-supported dental crowns. You can also call us and speak to a team member at (405) 848-6743.
Related to This
"

We treat each patient with the highest level of dental care, skill, and judgment.

" Dr. Michael C. Fling
Visit
Our Office
At OKC Dental Arts, our Oklahoma City dentist practices a wide range of preventive, restorative, and cosmetic dental procedures to suit all of you and your family's oral health care needs. To learn more about our dental treatments in Oklahoma City, call our office at (405) 848-6743. Our practice wants each patient to feel cared for as soon as they come in and our dentist, Dr. Michael C. Fling, strives to provide each patient with personalized treatment and care. Get the dental results you want with OKC Dental Arts!